Misa Amane Paintjob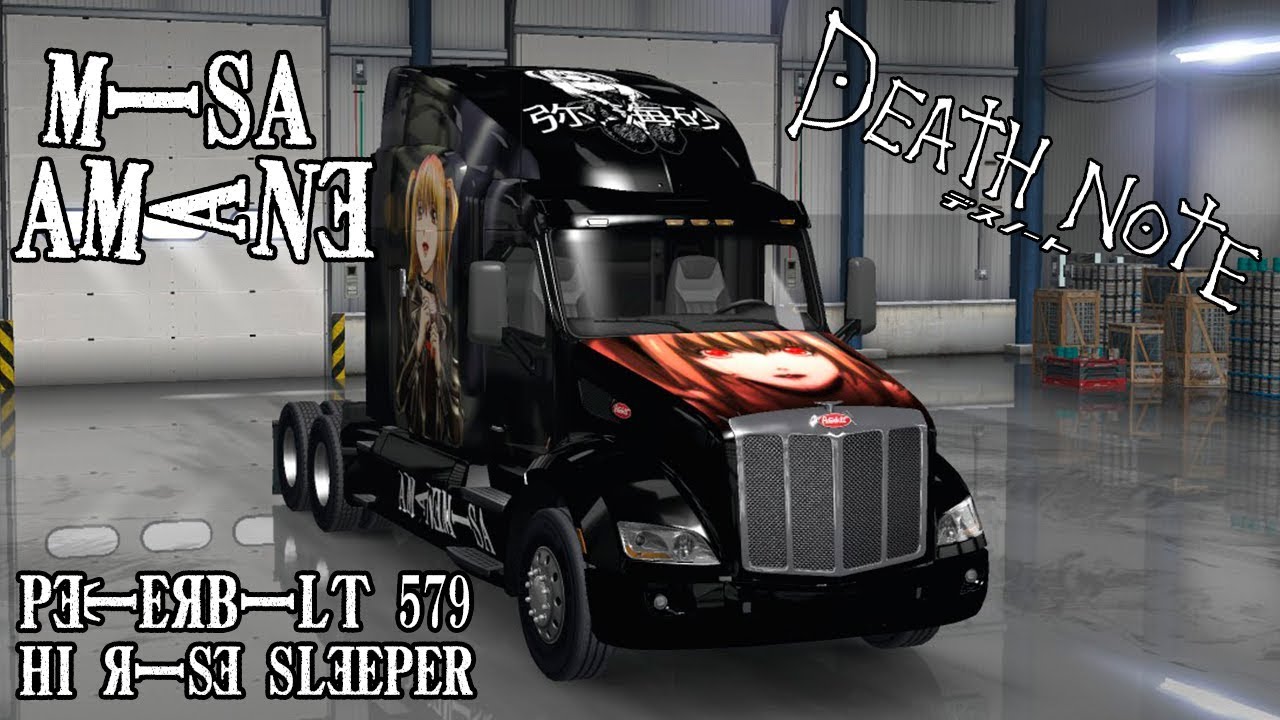 Description about « Misa Amane Paintjob »:
This mod features a design of "Misa Amane" (弥海砂) and her Shinigami "Rem" from the anime "Death Note".
This paintjob is only available for the Peterbilt 579 using the "Hi Rise Sleeper" cabin.
This mod is available for direct download and through the Steam workshop.
---
---