Trailers and Cargo Pack v2.1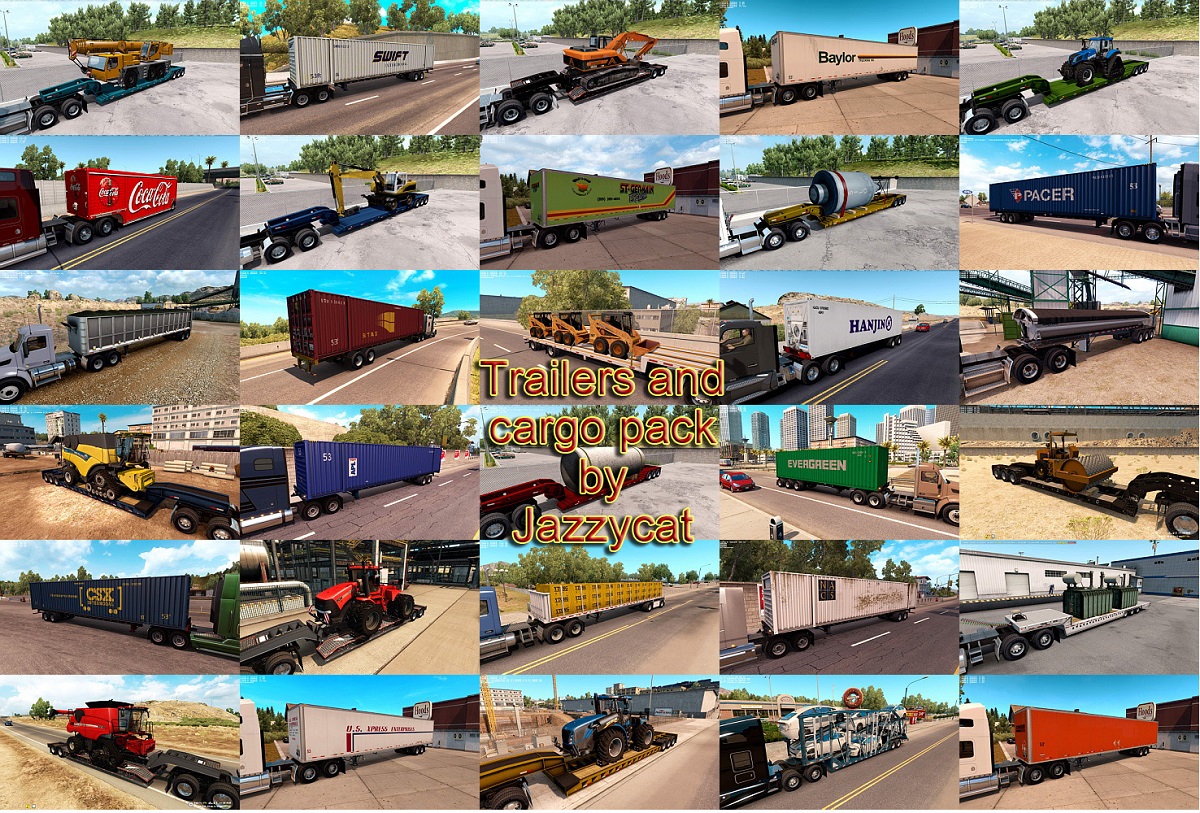 Category
-
Other trailers
Credits: - Jazzycat
Description about « Trailers and Cargo Pack v2.1 »:
Pack adds in game
25
new trailers and
72
new cargo.
All standalone.
Works on any maps.
Compatible with all Jazzycat's packs.
For english version you must have in mod folder two files:
trailers_and_cargo_pack_by_Jazzycat_v2.1_ats_base.scs
trailers_and_cargo_pack_by_Jazzycat_v2.1_ats_eng.scs
Version 2.1
- pack adapted for patch 1.31.x, added new trailer Trail King HT Series and some new overweight cargo.
Models and skins by SCS Software, Giant Software, SoftLab, Astragon Software, Polygonish, Cape,
Bruno77, Bora, Hardtrucksthebest, Rubberduck, Mavis, Sherry0, Tony1971, luder, bayonet, petercar379,
KMN Modding, Smarty, TruckSim, Ivan, Dogebilt, Brown Modding, Technicmods, Jura2470, Dietz Modding,
bansheewoj
---
---