All Out!! Paintjob (Peterbilt 579)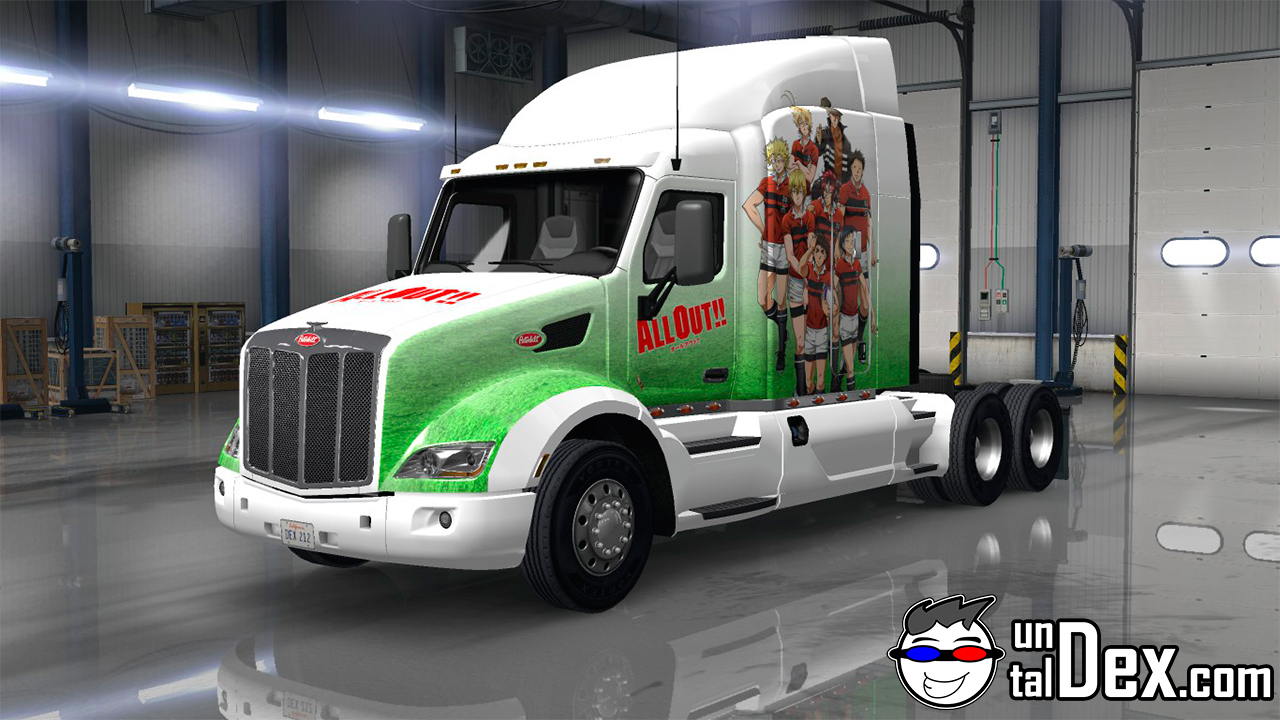 ---
Description about All Out!! Paintjob (Peterbilt 579):
This paintjob features a design allusive to "All Out!!" (オールアウト!!) an anime series and manga about rugby.

This mod works only with the Peterbilt 579 using the "Hi Rise Sleeper" cabin.
This modification is available for direct download and through the Steam workshop.